SubjectLine.com provides this web site as an informational source for its clients and prospective customers. SubjectLine.com honors the privacy of its clients and visitors and will uphold the privacy policies set forth by the Direct Marketing Association.
Privacy Pledge:
SubjectLine.com promises to uphold the highest standard of data privacy and security as per the Direct Marketing Association and SubjectLine.com's Privacy Policy.
SubjectLine.com certifies that as of January 1st, 1999 it encourages its list management and brokerage clients to comply with the Direct Marketing Association Privacy Policy.
This policy provides effective guidelines for honoring and respecting the privacy by:

1. Honoring a customer's request not to be included on in-house lists used for solicitations. A name may be removed simply by contacting us to do so.
2. Providing customers with the ability to opt-out of data rental, sale or exchange.
3. Adhering to a customer's request to opt-out of having their information included as part of a data rental, sale or exchange.
4. Using one or more of the DMA Preference Services (mail, telemarketing or e-mail) to suppress names from campaigns for individuals who have requested not to be included in these solicitation efforts.

Our web site does not automatically recognize a caller or capture e-mail addresses of visitors to our web site. However, if information is requested, we will collect personal information that is voluntarily provided, such as name, company and address for future in-house marketing purposes.
SubjectLine.com is committed to upholding these standards and practices of both the DMA and its privacy commitments. Questions regarding this statements should be directed to our privacy coordinator at info@subjectline.com with "Attn: Privacy" in the subject line.
If you feel that this site is not following its stated information policy, you may contact us at the above addresses or phone number, The DMA's Committee on Ethical Business Practices at mgoldberger@the-dma.org.
SubjectLine.com reserves the right to make changes to our privacy policy.
Security:
With respect to security, SubjectLine.com has appropriate security measures in place in our physical facilities to protect against the loss, misuse or alteration of information that we have collected from you at our site.
SubjectLine.com has training and other policies and procedures in place that are intended to cover and address the logical and physical security or our locations and the integrity and protection of electronic records stored in our systems.
SubjectLine.com also conforms at a minimum to as National Security Agency (NSA) guidelines.
Participation in the United States - European Union and Switzerland "Safe Harbor" Programs:
SubjectLine.com complies with the U.S.-EU Safe Harbor Framework and the U.S.-Swiss Safe Harbor Framework as set forth by the U.S. Department of Commerce regarding the collection, use, and retention of personal information from European Union member countries and Switzerland. SubjectLine.com has certified that it adheres to the Safe Harbor Privacy Principles of notice, choice, onward transfer, security, data integrity, access, and enforcement. To learn more about the Safe Harbor program, and to view SubjectLine.com's certification, please visit http://www.export.gov/safeharbor/.
SubjectLine.com processes personal information in the United States. We are participants in the Safe Harbor program developed by the U.S. Department of Commerce, the European Union, and Switzerland. We have certified that we adhere to the Safe Harbor Privacy Principles. For more information about the Safe Harbor and to view our certification, please visit the U.S. Department of Commerce's Safe Harbor web site.
If you believe that we are not in compliance with the Safe Harbor principles, first contact us by any of the contact methods below. If you do not receive a prompt acknowledgment of your inquiry, or if your inquiry is not satisfactorily addressed, you can then contact the (U.S.) Direct Marketing Association ("DMA") Safe Harbor Dispute Resolution Program. The DMA will then serve as a liaison to us to resolve your concerns in a timely manner. You can reach the DMA Safe Harbor Program at:
Safe Harbor Line
Direct Marketing Association
1615 L Street, NW, Suite 1100
Washington, DC 20036-5624
Telephone: USA (202) 861-2445
We self-certify compliance with: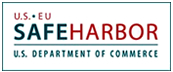 How to Contact Us: We can be contacted using any of the methods below in connection with matters addresses in our privacy policy:
Traditional Mail:
SubjectLine.com
Attn: Privacy Advocate
3000 N Military Trail
Boca Raton, FL 33431

Email: info@subjectline.com
Telephone: (561) 393-8200